Doo doo doo doooo! Purest Light Photography Las Vegas Newborn Photographer presents…  BABY MELISSA!
I'm still flying high from one of the most awesome shoots I've had in a while.  The adorable little lady in front of the lens is the daughter of James and Camila.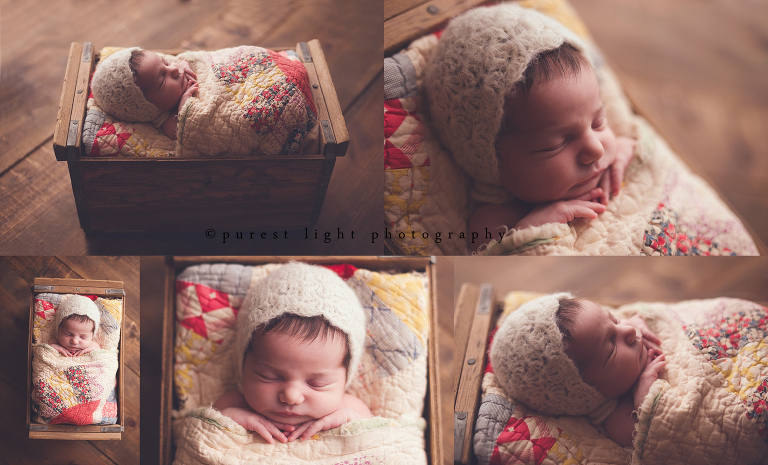 Speaking of which, Camila and James were so much fun to get to know.  I could have talked with them all day! Camila is the owner of From Bump to Babies here in Las Vegas. She is a doula and also offers Placenta Encapsulation and Keepsake Jewelry Services. We are both pretty obsessed with all things birth and baby and she is one busy mama!
As for baby Melissa, she was a little angel and slept peacefully through the majority of our 2-hour session. I cannot get over those beautiful cheeks!
Okay, no more talking (or would that be typing?). Check out little Melissa for yourself!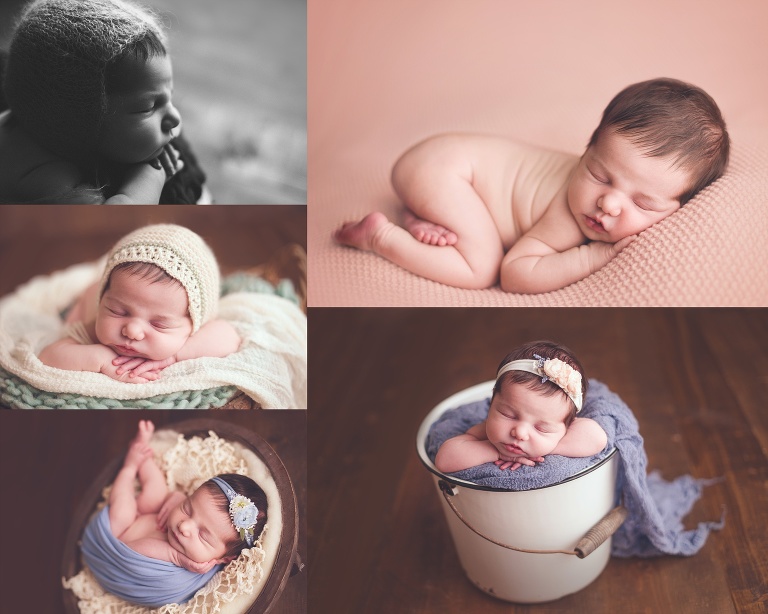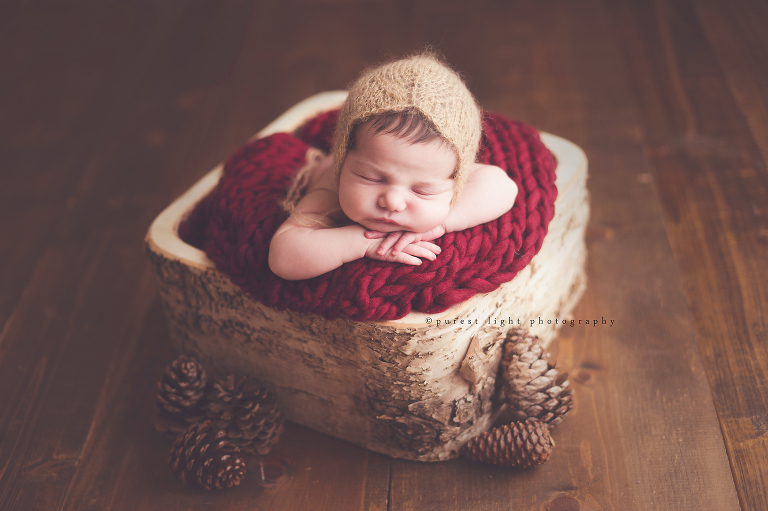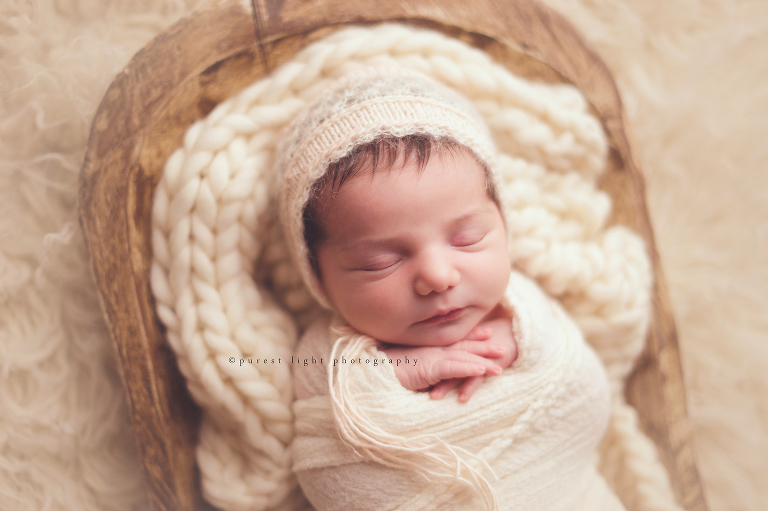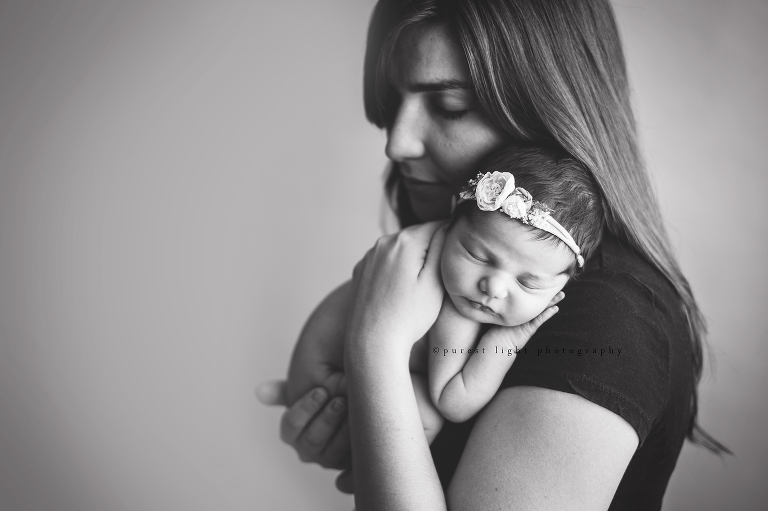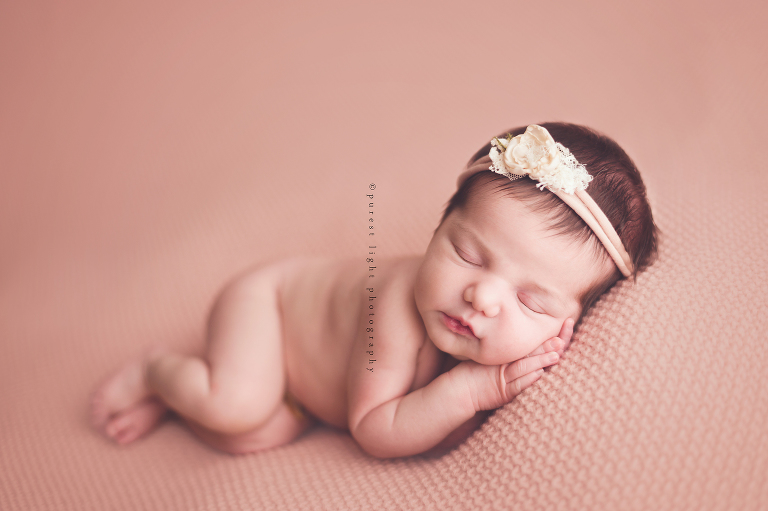 I found this poem about brand new babies and thought it was so fitting for this session. These babies are such an amazing blessing and I am so honored to be a Las Vegas Newborn Photographer and to be able to capture them!
So your baby is here!
What joy and what pleasure!
Now your life is expanding,
To make room for this treasure.
A darling newcomer
To have and to hold–
Her smiles are more precious
Than silver or gold.
She'll  demolish your schedule
Though she's helpless and small;
She'll make her needs known,
And she'll rule over all.
See, a new parent's work
Is just never quite done,
But you'll never mind,
'Cause it's all so much fun.
When you hear her cute giggle
You'll start "aahing" and "oohing,"
And she'll soon reply back
By "ga ga" and "goo gooing."
Those big innocent eyes
See a world strange and new;
To make sense of it all
She'll look only to you.
So cherish this time
Of miraculous things–
The excitement and wonder
That a new baby brings.
By Joanna Fuchs