Hey everyone! Today I'd like you to meet Olivia Grace, the adorable daughter of Kevin and Kate. I am so honored they chose me as their Las Vegas Newborn Photographer! This little princess has only been on Earth for a short period, but she is such a naturally beautiful baby. I absolutely had to take advantage of those good looks during this session. Seriously — her creamy skin tone, scrumptious cheeks and amazing hair make Olivia a serious contender for pretty much any "cute baby contest" in the country!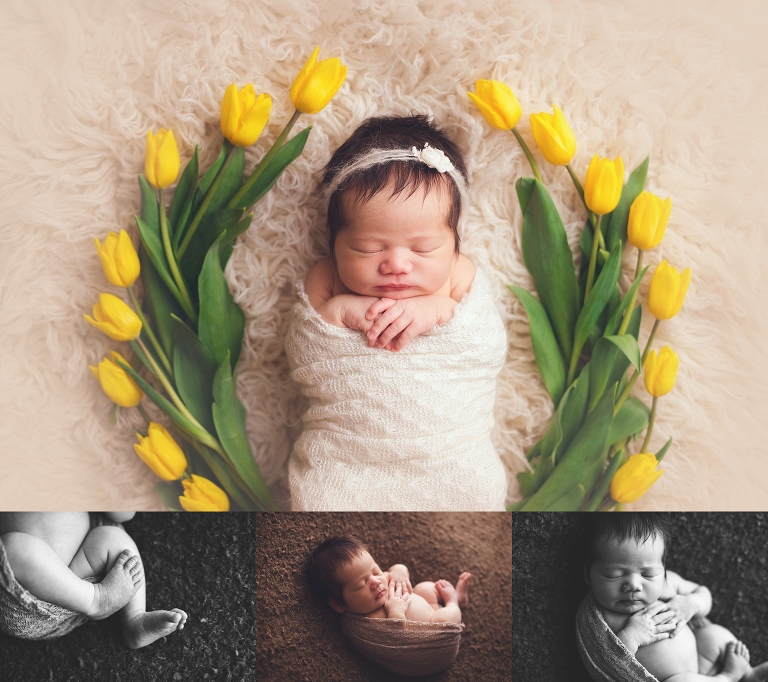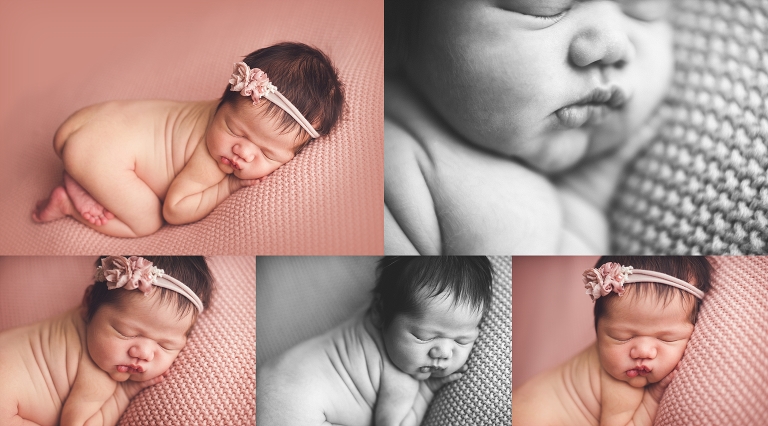 Because I wanted to highlight baby Olivia's good looks, I chose to keep props and background noise to a minimum. I did use the most amazing headbands from my favorite vendor Emmy Blue Handmade to help enhance the natural beauty she already has, though! Sara Turnbach is just so talented and every piece she makes just perfectly accents my clients' features.  And of course her perfect little face looked oh so lovely surrounded by fresh tulips. The mix of fresh flowers and fresh baby gets me every time!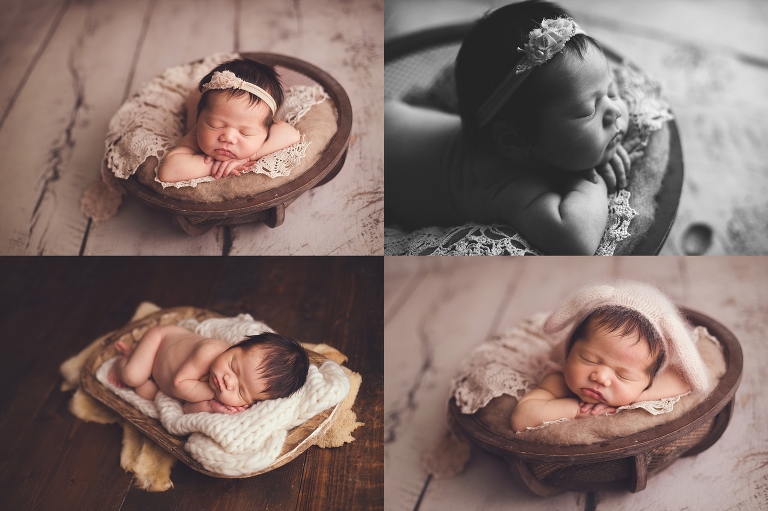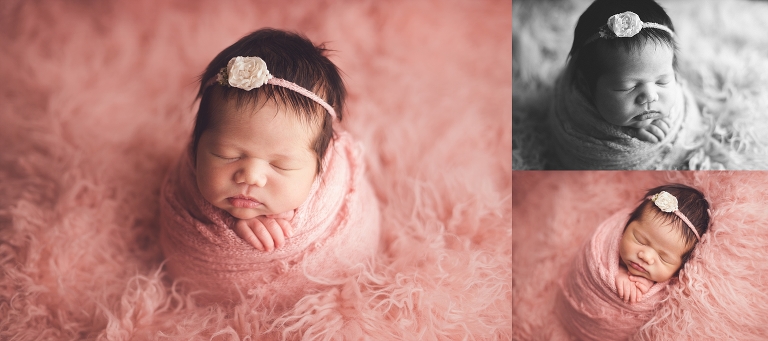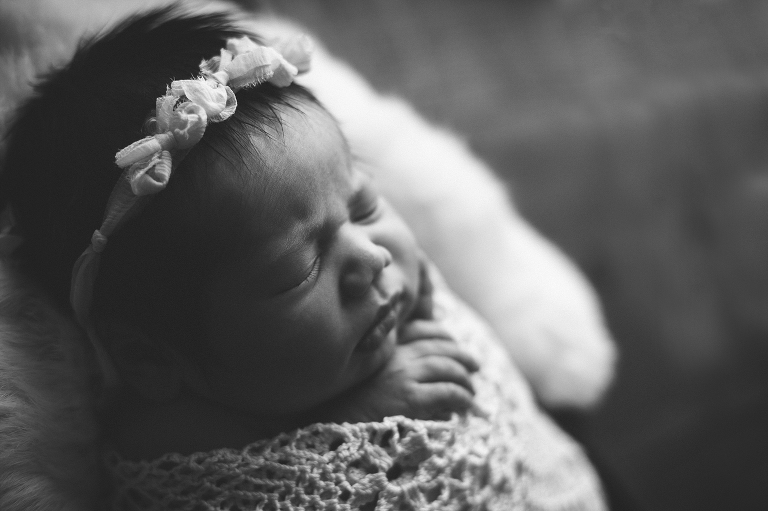 I think my favorite shots from Olivia's newborn session have to be the parent shots. You can tell that her Mommy and Daddy are absolutely smitten with her! They could not keep their eyes off of her and could not stop gushing over her sweetness.  I couldn't help myself either, how could your resist those perfect round cheeks and that sweet little pouty mouth!? I could have snuggled her all day long.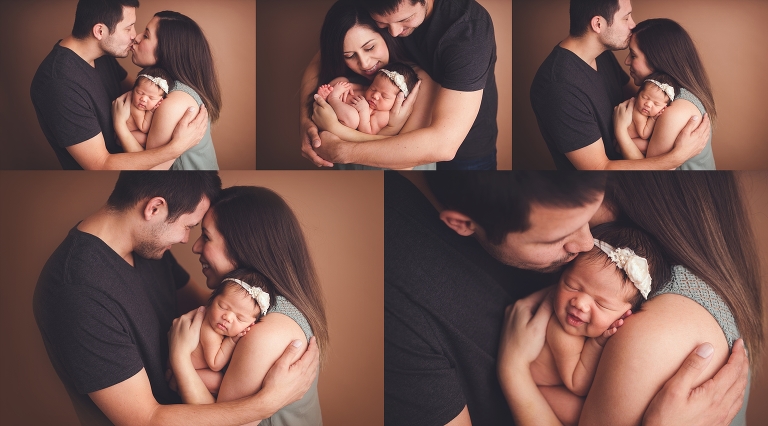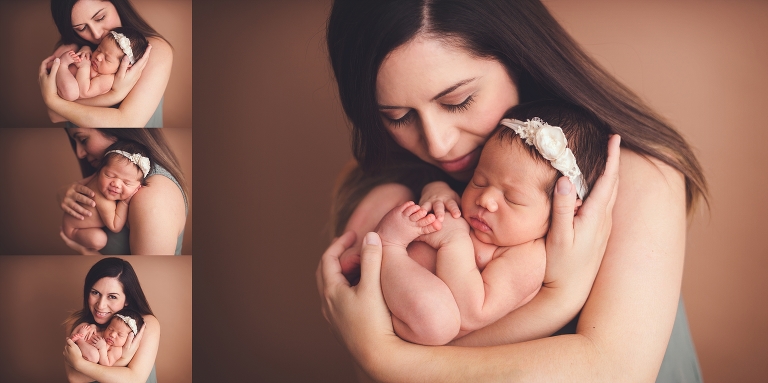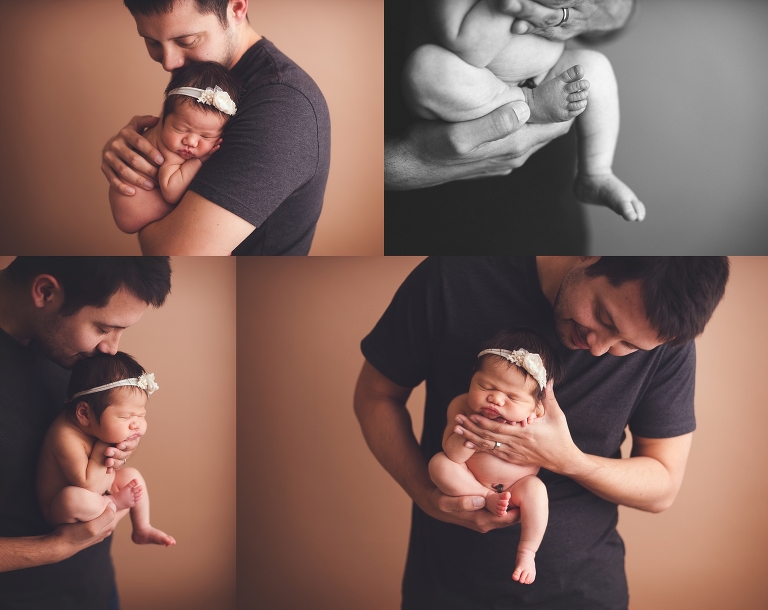 Las Vegas Newborn Photographer
Help Olivia's parents earn a free gallery wrapped canvas from their session by leaving a comment here on this blog post! Congratulation the proud parents on their sweet new addition.
Thanks for reading!  Check back in later!
Thank you Fickert family for choosing Purest Light Photography as your Las Vegas Newborn Photographer!
XOXO,
Susan Hinds