Ladies and gentlemen, today I have the distinct pleasure of introducing you to baby Margo, who's officially 9 days new! Thank you for stopping buy the Purest Light Photography | Las Vegas Newborn Photographer blog!

I think we can all agree: Her perfect little cheeks should earn her a spot on the cover of every baby magazine in the nation! Seriously, I'm practically melting from cuteness overload! As you can see from the pictures below, Margo and I had one of the best sessions together. Her mom, Nicole, "We made sure to keep her up with a sponge bath and some peekaboo with big sister Penelope." Her preparation efforts allowed us to have an especially awesome shoot together.
Sweet little Margo slept all the way through her session, like a rock! And when she wasn't sleeping, she was just happy as a clam snuggling and eating. She couldn't have been any better!
"I was worried that she wouldn't want to sleep. It turned out one hundred percent great! It was so awesome to see Susan work her sleepy magic ," says Nicole.
Because the shoot went so well, I asked Nicole if she would share one helpful piece of advice with other mothers planning a newborn session (See – I've got your back, moms around the world). Her biggest piece of advice is: "Relax and enjoy the whole experience. Also, splurge for the larger package, I wish we had done parent and sibling photos!"
Nicole requested this beautiful mauve blanket I bought from Roses and Ruffles almost SIX YEARS AGO! I absolutely love it and the colors in Margot's session were just perfect for her. Without further adieu, Miss Margo!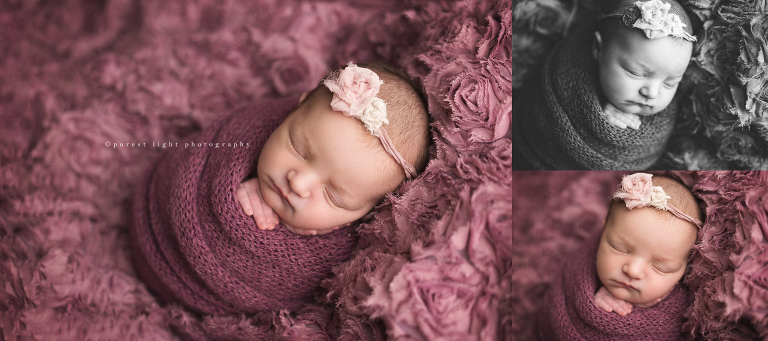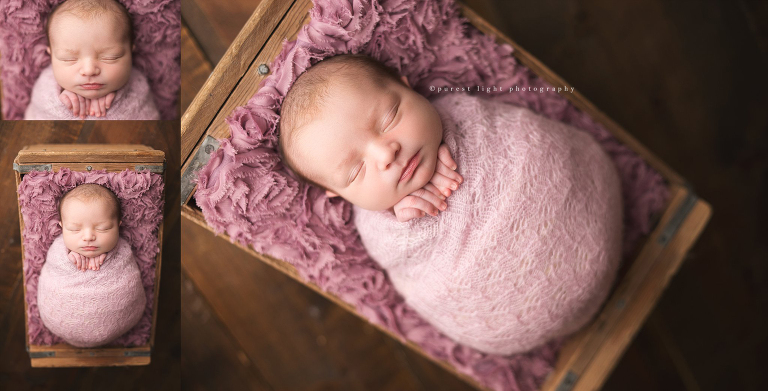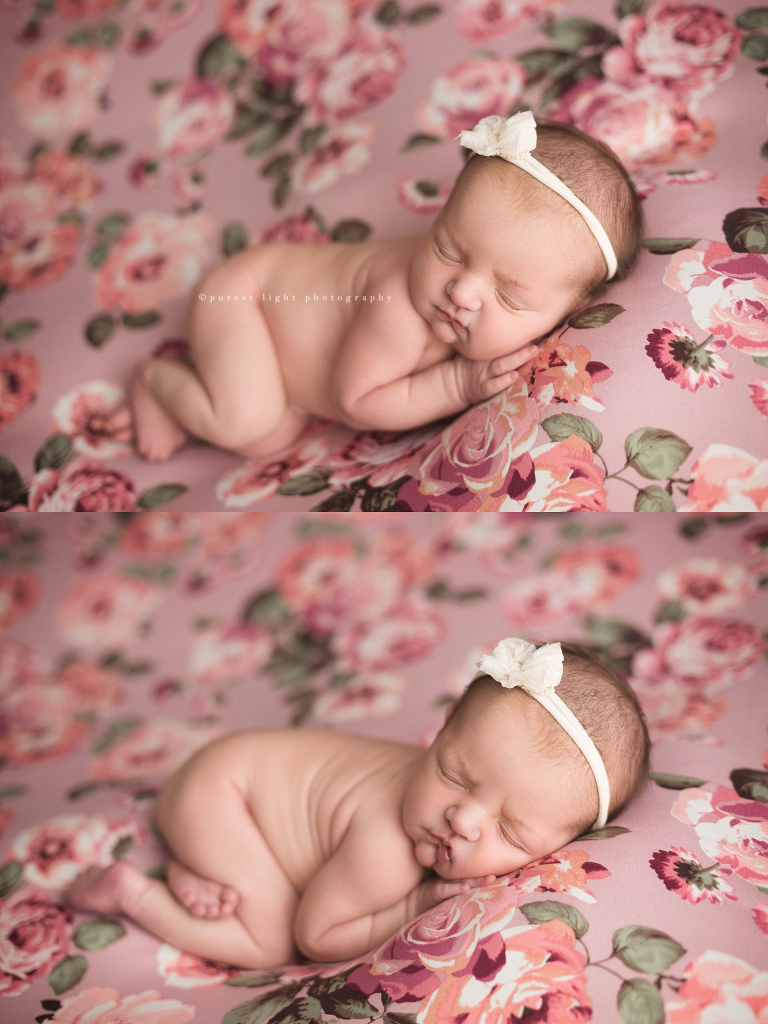 Las Vegas Newborn Photographer | Purest Light Photography
It was an absolute joy photographing this sweet little lady. A big thanks to Margo's parents for choosing Purest Light Photography as their Las Vegas Newborn Photographer! I hope you cherish your images for years to come!
Purest Light Photography is currently booking 2018 newborn, maternity, milestone and family sessions! To book your session today contact Susan HERE.
www.purestlightphotography.com