Hello, readers! Today I'd like you to meet Brielle, the adorable daughter of Ronnie & Maura. This little princess has only been on Earth for a short period, but she is such a naturally beautiful baby. I absolutely had to take advantage of those good looks during her newborn session. Seriously — her chubby cheeks, smooth complexion and natural glow make Brielle a serious contender for pretty much any "cute baby contest" in the country!
At four weeks old Brielle was a bit older than my average newborn client. Most newborn photographers prefer these precious new babies within the first 2 weeks of life. During this time they are usually extra sleepy. As they get older they spend more of their day being alert and awake. Miss. Brielle was neither awake or alert for her entire session. She was an absolute rock star! And I have to admit that the extra chub that 4 weeks gave her made the baby cuddles even more fun.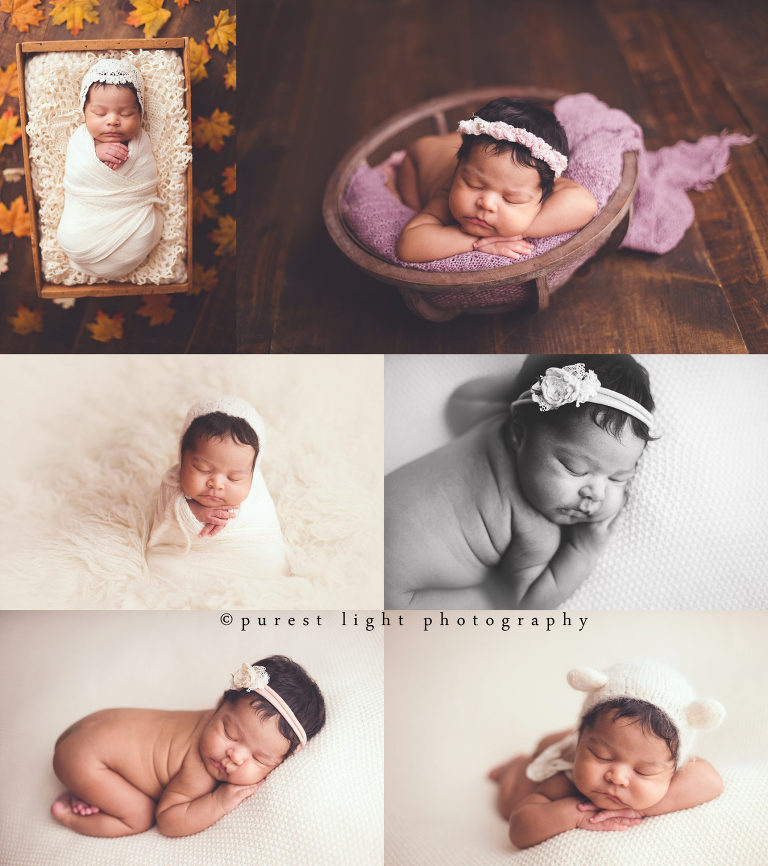 Because I wanted to highlight baby Brielle's good looks, I chose to keep props and background noise to a minimum. I did use one of my favorite headbands from Emmy Blue Handmade to help enhance the natural beauty she already has, though!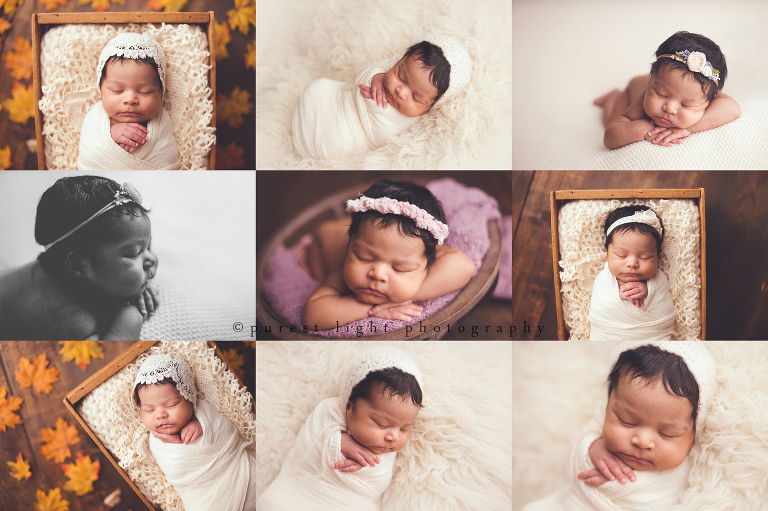 Purest Light Photography is currently booking newborn sessions! Please remember it is never too early to schedule your newborn session with Purest Light Photography. In fact the best time to contact Susan is before you have your baby. Because your baby's birth date is unpredictable I will reserve a general time frame for you. When your sweet little bundle arrives I will expect a phone call and a session date and time will be made.  I prefer to photograph newborns around 5 days old. Babies older than 2 weeks tend to be less cooperative and sleep less soundly. Newborn issues such as colic and newborn acne tend to flair up around two weeks as well.
See you next time!